Discover our cities
Other cities will be added very soon
Find here all the confirmed cities.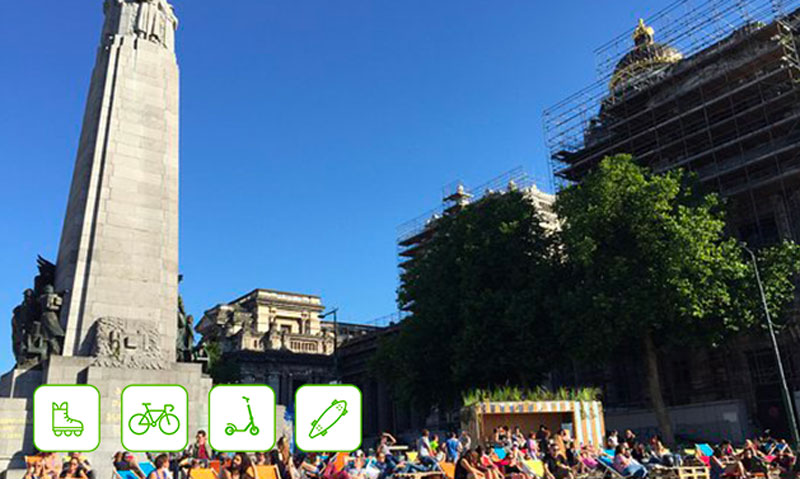 City ​​of
Brussels
Beautiful Brussels!
Brussels culture is in perpetual motion: exhibitions to peck or devour with your eyes, fairs for all tastes, typical markets, good deals at flea markets and sports events not to be missed.
In Brussels indeed, you will find everything you need to do sports. Do you want to let off steam regularly? Associations and sports classes are legion in the capital. Are you visiting the capital this summer? Then, don't miss the hey! telecom Roller Bike Parade every Friday from the majestic Poelaert Square.
Departure time: 8pm
see agenda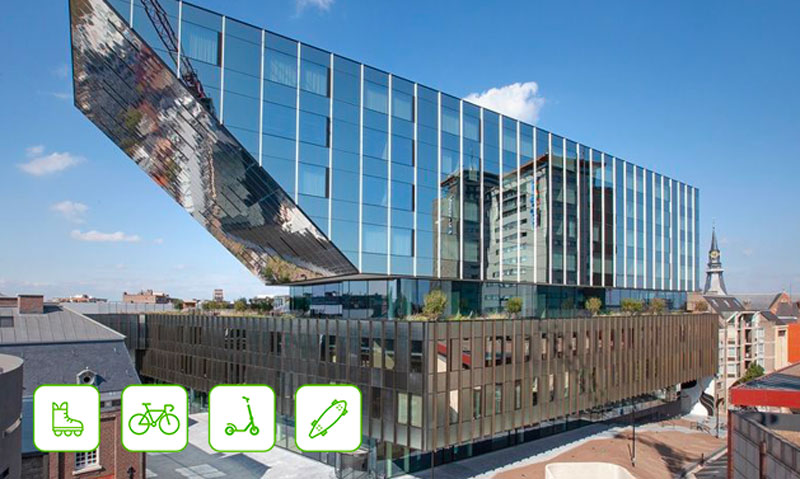 City ​​of
Hasselt
Capital of good taste!
This variety of tastes forms a unique culture!
The cultural offer is extremely large : gin museum, fashion museum, theater, movies, music and much more to discover. Indeed, Hasselt is also known for its exceptional gastronomic culture, come and feast in one of the many restaurants or in one of the local specialties' shops. Want to take a break ? The city center is the place to go, ideal for shopping.
Willing to discover the very heart of Limburg, a pleasant and egalitarian province? See you at the Hasselt's hey! telecom Roller Bike Parade! Departure every Monday during the summer from the Dusart Square. 
Departure time: 8pm
see agenda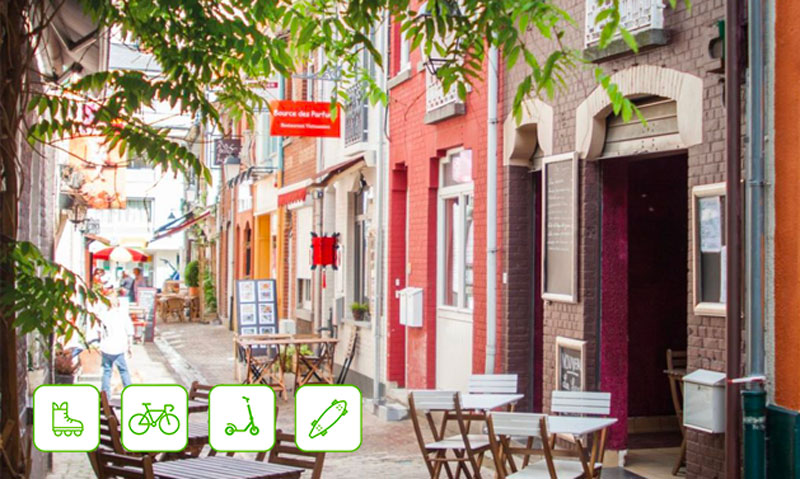 city of
wavre
Wavre, a city on the move!
The city of Wavre proves its dynamism and its will to be part of the great cultural scenes. Indeed, this French-speaking city is involved in a multitude of projects among which the Polyvalent Cultural Hall, also called "La Sucrerie". Not to mention the many other charming places in Wavre just waiting to be explored.
The city is also pleased to welcome you to the Wavre sur Herbe event.
So if you want to discover the remarkable cultural heritage of this city and its many activities, do not miss the start of the hey! telecom Roller Bike Parade from the Cardinal Mercier Square.
Departure time: 3pm.
see agenda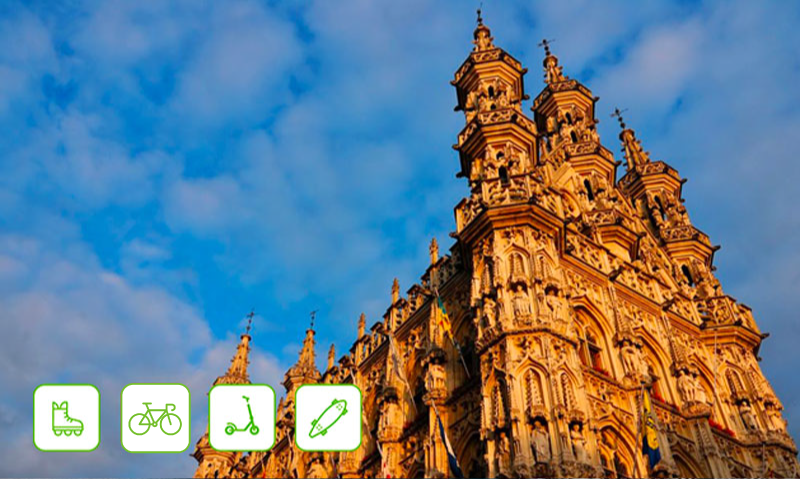 city of
Leuven
Leuven, Mecca of books and beer!
The city of Leuven combines a rich past with a dynamic student population, particularly in terms of culture. Indeed, the city is characterised by many places of culture such as the museum M and the STUK artistic center, but also by numerous collaborations with various cultural organisations. And for good reason, she is running for the title of European Capital of Culture 2030.
Come and enjoy the atmosphere that cheers up the most beautiful squares of Leuven. Join the hey! telecom Roller Bike Parade whose departure will be from the Martelarenplein. You will be delighted!
WARNING: No bicycles allowed, only small wheels accepted (roller skates, inline skates, steps, skateboards, etc.)
Departure time: short loop 7.30pm – big loop 8pm.
see agenda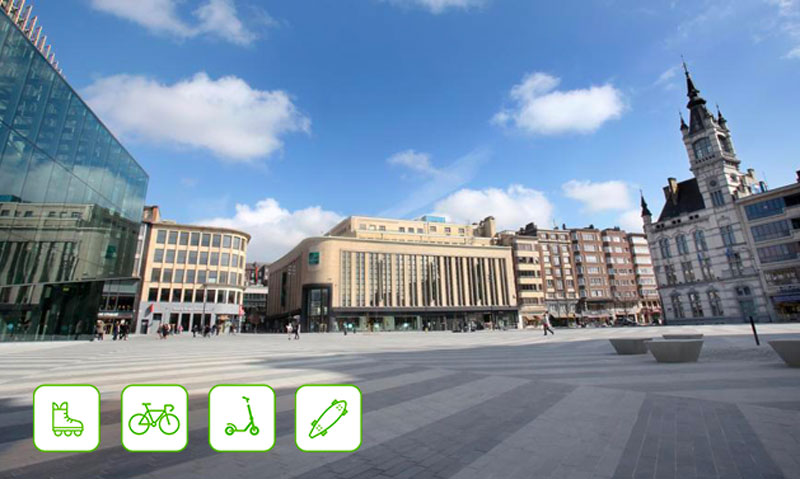 city of
Charleroi
"Châlèrwè" is our way to say it
Charleroi has an important cultural dimension thanks to its numerous museums and performance halls. Rich in infrastructure and sports clubs, Charleroi is also present on the sports scene. The first city of Wallonia is one where sporting activity is the most fertile, where sport is a unifying element of social life and human fulfillment.
We are lucky to announce the hey! telecom Roller Bike Parades of Charleroi in collaboration with the West Station skatepark.
Departure time : 8pm
see agenda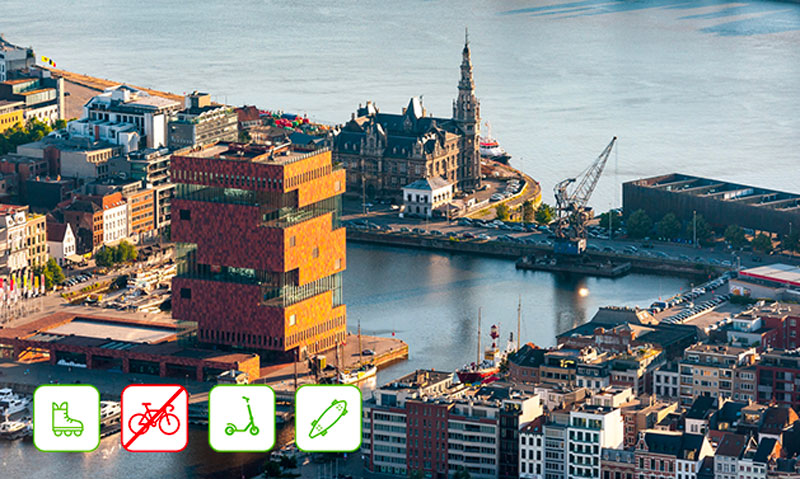 City of
Antwerp
Let Antwerp amaze you.
Antwerp is the largest city in Flanders. Antwerp annually welcomes more than 60,000 inland-navigation and sea-going vessels. Antwerp. Antwerp has always been characterised by its urge for innovation, such as the art of printing that was invented here and the international quality marks for diamonds that originated from the city. Everything is just a little different in Antwerp. You shop in buildings that elsewhere would be museums. And during a museum visit, the collection as well as the setting will knock you off your feet.
Every day is different, every day is spectacular. Antwerp is a metropolis with a small-town sentiment in which you quickly taste all the styles, colours and flavours.
WARNING: No bicycles allowed, only small wheels accepted (roller skates, inline skates, steps, skateboards, etc.)
Departure time: 8pm
see agenda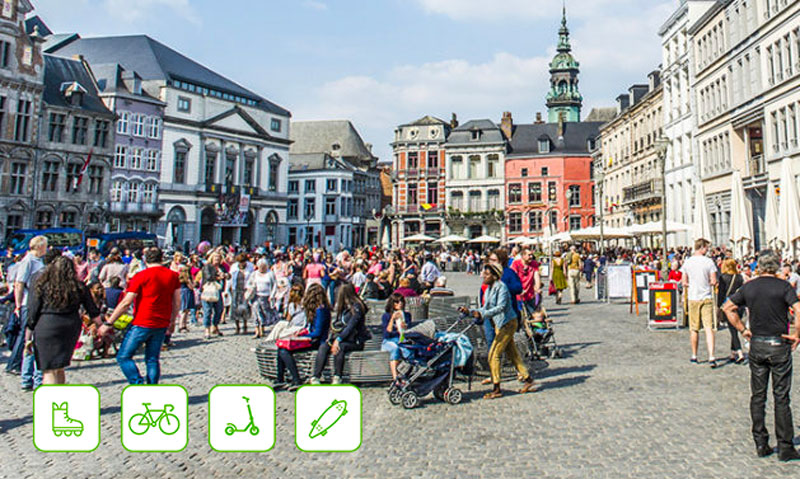 City of
Mons
It's so good here!
It's a good place to live in the capital of the province of Hainaut. Have a coffee in the main square and admire the architecture of buildings that are hundreds of years old! If you're the mountaineering type, don't hesitate to climb to the top of the Mons belfry for a breathtaking panoramic view.
Departure time: 3pm
see agenda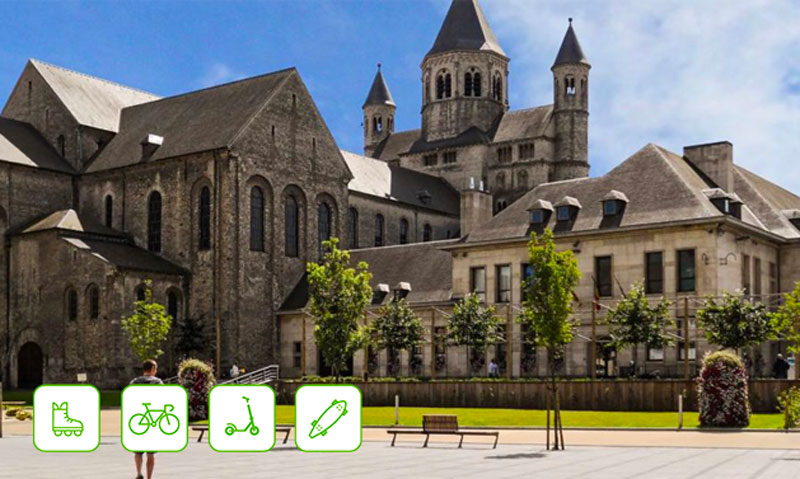 City of
Nivelles
Nivelles, a city with many faces…
It is in Nivelles that the most eclectic will find their happiness. Between the Parc de la Dodaine where you can enjoy a nice walk to recharge your batteries, the Nivelles Shopping Centre (with its free parking, which is not to be underestimated, is it?), the Romanesque church of Saint Gertrude (with its guided tours every day at 2pm) and the Palais du Houblon for the night owls, there is something for everybody!
Departure time: 8pm
see agenda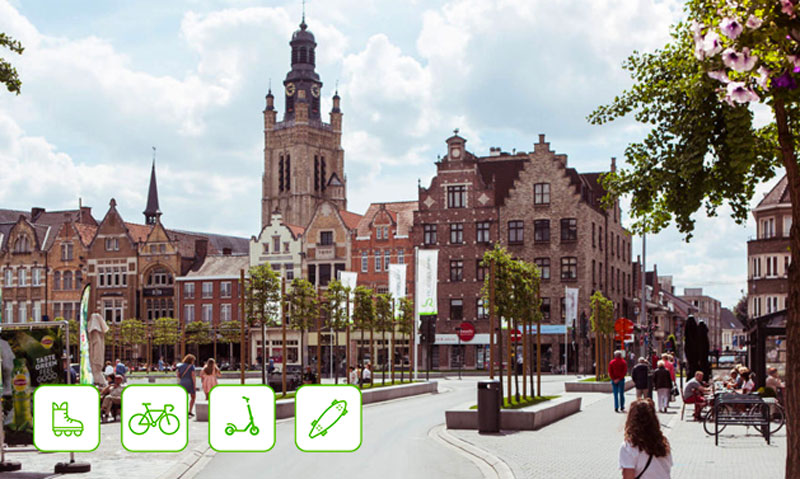 City of
Roeselare
What better place to ride than in Roeselare?
The little town will not let you down, we guarantee it! With its friendly citizens and its many little shops and old castles, there's never a dull moment!
Do you want more? You are welcome to attend the Nuit du Commerce or the Christmas market! For gourmets, this is the place to be, because the Roeselare region is not the "vegetable garden of Europe" for nothing. Everything here is done with taste and passion.
Departure time: 2pm
see agenda
© 2023 Roller Bike Parade