HEY! TELECOM ROLLER BIKE PARADE 2023
LET'S START A NEW SEASON !
The Roller Bike Parade is back this summer for more fun. This year we are pleased to partner with hey! Telecom. hey! is the 100% digital telecom operator that is generous in data, reliable and without commitment! Switch now to hey! and get up to 20Gb for only 10€/month Join us in the four corners of Belgium throughout the summer for fun, sport and music! The parades, which are always free, will take place from 16 June to 22 September in Brussels, Charleroi, Hasselt, Leuven, Mons, Roeselare, Nivelles, Wavre. And many other cities to come! Rollerblades, bikes, longboards, skateboard... Come as you want ! (electric is allowed too !) For beginners as well as advanced riders, the hey! telecom Roller Bike is for everyone.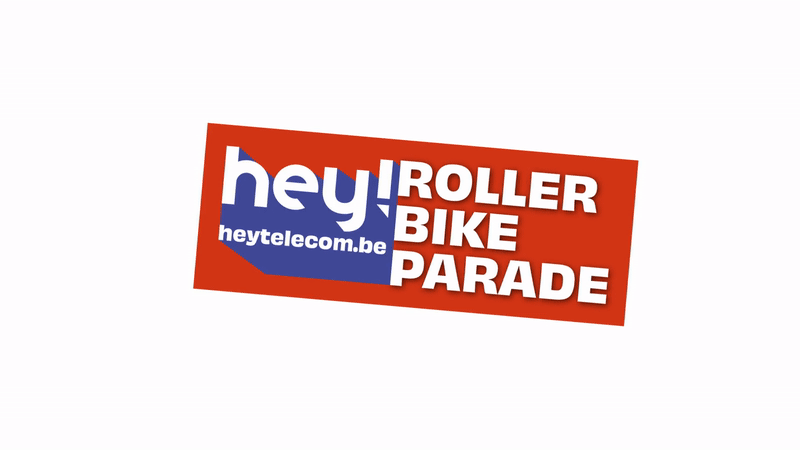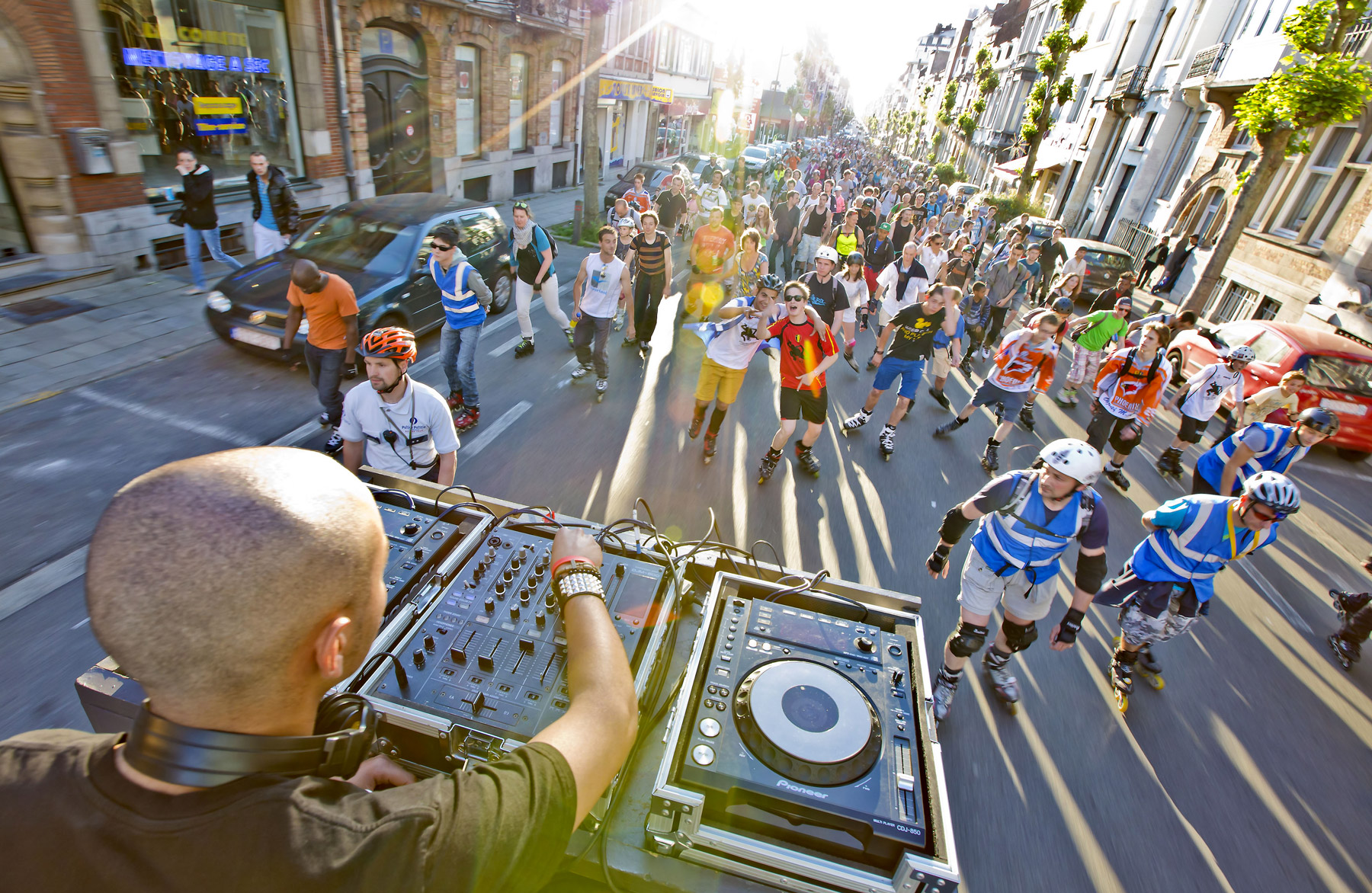 The hey! telecom Roller Bike Parade is open to anyone who is at least 10 years old. Either you are a beginner or a pro, come and ride with us.
It is the perfect opportunity to gather your friends, family members and sport buddies to a sportive and bouncy event. Every wheeled vehicles (that can also be electric) :
Roller
Skate
Longboard
Scooter
Bmx
Bike
Monowheel
Due to safety considerations, pedestrians cannot participate. Two DJs will perform on pick-ups specially equipped with sounds and lights installation : great moments and fun won't be missing during the parades. SHORT LOOP
A 5km journey that will suit both kids and adults, beginners and experts. The perfect way to get involved in a physical activity without being too tired. The Parade leads you back to the starting point.
BIG LOOP
This time, the journey will be longer. 20km of pure fun and good vibes. This is an ideal course for those who want to challenge themselves. The Parade leads you back to the starting point. Check the calendar here You must provide your own mean of transport as well as the drinks. It is strongly advised to stay hydrated during physical efforts. By bringing safety equipment you will avoid injuries in case of any falls.